Do You Recognize the Value of Owning a Commercial Wine Cellar to be Competitive?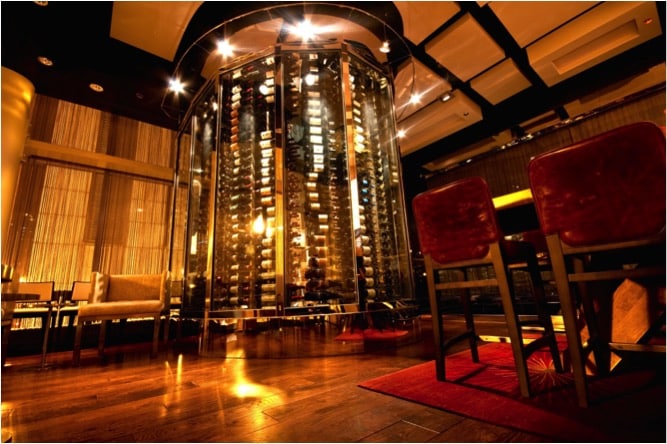 More and more owners of restaurants, stores, and wineries are recognizing the importance of investing in a high-quality wine storage system to demonstrate the value of their wine stock. Wine lovers are far savvier about wine storage than they were just a few years ago. The average wine consumer knows that wine must be matured through long-term storage in an effective wine cellar. Improve your profit margins by building a professional wine cellar on your commercial property.
Wine Cellars Add Value to Your Business
Customers in restaurants and wine stores, who love wine, know that fluctuations in humidity, temperature, or extreme light can be extremely damaging to a great bottle. So you can imagine that a high-quality wine display, with temperature and humidity control, speaks volumes to your clientele regarding the quality of your wine stock. Serious wine collectors and casual wine enthusiasts alike will sense that your company takes its wine seriously.
It's therefore surprising that so many wine stores, restaurants, and wineries have yet to install a high-grade wine room, cabinet, or display. The simple visual quality of a commercial display can have a significant effect on total sales and profitability. Deciding whether to install a wine storage system in your commercial property is no longer a matter of "if," but rather a determination of "how."
Wine Guardian Refrigeration – Commercial Display Cellars – Coto de Caza Golf & Racket Club CA
How to Build a Professional Wine Storage System
Not all builders and contractors understand how to construct a high quality professional wine cellar. We see regular mistakes in the insulation process. And very often refrigeration units are poorly chosen, using inferior brands and types of wine coolers that aren't built for the needs of the room.
Choosing a Contractor That Understands Wine Refrigeration
When building a wine cellar, working with a construction company that specializes in this very challenging type of project with very specific technical requirements is paramount. You want access to the highest possible refrigeration specialists. You want a builder that knows how to insulate the walls in your cellar in a way that will not cause leaks, mold, or continued repair.
A wine cellar in your store or restaurant can be the beginning of a lot of headaches when not built properly. Avoid the need for constant maintenance by choosing a wine cooling expert with years of experience in climate control. And don't forget to use a regular maintenance plan that prevents problems.
Planning Your Storage Needs to Find the Right Racks
In a professional setting, controlling and planning your inventory needs is vital. You want experienced advice in helping you project the level of wine stock you'll need on hand for your businesses. You want both beautiful and functional wine racks that can handle a lot of use. An ineffective racking system in your wine cellar destroys much of the financial advantages of storing your high quality wine product.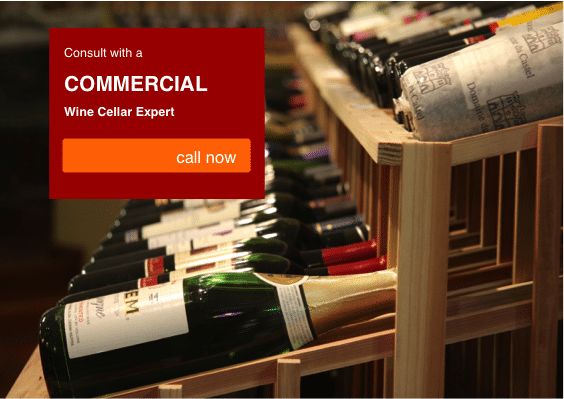 You want to be buying wine at optimal prices and selling them at ideal maturation. Being organized in this endeavor cannot be understated. Are you employing a professional sommelier? Give him or her what they need with a great storage system. A poorly designed storage system lessens the effectiveness of your employees, again minimizing your profitability.
Your Wine Should Look Amazing!
And you want a level of craftsmanship that communicates a professional level of luxury to your customers. Your wine display should "WOW" your guests! Don't invest thousands of dollars on construction, and tens of thousands of dollars in wine product, only to have customers not even notice the display. If you're going to do this, do it right! Add a dramatic statement in your commercial property!
Work With The Best Contractors and Technicians
At Los Angeles Custom Wine Cellars we work with only the best builders and contractors. Get a free analysis of your commercial property by a wine cellar design specialist that can construct your wine storage system to do what it's supposed to do—store wine product safely, efficiently, and beautifully, without causing problems for your staff and profit margins.
Make this investment the smart way by calling our recommended adviser, with years of commercial experience, and get a wine cellar that provides smart economic solutions for your company.