Vintage Wine Cellars Designs and Features – Get Inspirations for Your Own Home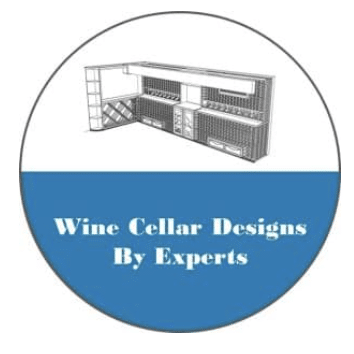 Vintage wine cellars blend elegance and practicality, making them the perfect inspiration for your home design. Wine aficionados love to stock up on their favorite vintages for personal enjoyment and to protect the value of their wine selection. For most wine collectors, a wine cellar is the ideal storage place because it has the right climate conditions for preserving the taste and flavor of wines for an extended period.  
Whether your priority lies in aesthetic appeal, long-lasting durability, or ample storage capacity, Custom Wine Cellars Los Angeles is dedicated to realizing your vision for a stunning residential wine room. Collaborating closely with these experts ensures that your specific desires and requirements are met with precision and expertise. 
Traditional, Modern, and Vintage Wine Cellars: Exploring Different Styles for Design

 
Wine cellars have climate control systems that help maintain temperature and humidity at optimum levels. These storage rooms are also outfitted with proper insulation and vapor barriers to provide the best environment for wines to improve and enhance their quality. The ideal temperature for storing wine is between 55 and 59 degrees Fahrenheit. As for humidity, it should range between 60 to 75 percent.  
Modern wine cellars are designed to serve as mere storage spaces and represent the personal taste and lifestyle of wine collectors. For these reasons, a wine cellar design focuses on the functionality as well as the aesthetic quality of the wine cellar. Depending on the preferences of wine collectors, the overall look of their wine storage space can range from traditional to modern to vintage designs for wine cellars.  
For wine lovers who want to bring a retro feel to their storage space, going with a vintage-style décor is the best option. Vintage wine cellars incorporate antique elements with modern components. The concept behind vintage décor is to reuse old pieces to build new ones to provide space with a nostalgic vibe. 
Incorporating Reclaimed Oak Barrels into Vintage Wine Cellars Design

 
Reclaimed oak barrels can be used as the flooring material for a wine cellar to achieve a vintage appearance. Although other exotic flooring options are available, nothing can bring out that old-world charm to a wine storage room better than recycled oak barrels. Reclaimed wine barrel flooring can convey elegance and rustic charm when infused with the wine cellar design.  
The three recycled wine barrel flooring types are stave, cooperage, and infusion. Stave flooring comes from the outside part of the barrel that displays distinct hoop markings. Cooperage flooring material features winery stamps and markings. Wine infusion flooring comes from the inner sides of the barrel, and its remarkable tint comes from natural wine stains. 
The Appeal of Custom Wine Racks in Vintage Wine Cellar Design

 
The ideal racking systems for vintage wine cellars are custom wine racks. Since this type of wine storage system is built directly into the wine cellar, installers can adjust should there be any constraints concerning space and layout. Using premium redwood, pine, or mahogany as the wood material for the custom wine rack system can bring out the vintage look designers aim for.   
Various styles of custom racking for vintage wine cellars can be integrated into the wine cellar design, such as waterfall display racks, display rows, diamond storage bins, and curved corners. Incorporating an archway and tasting table into the design adds an elegant touch. 
Enhancing Vintage Cellar Design with Ambient Chandelier Lighting and Dark-Toned Wood

 
If the wine cellar also functions as an entertainment area, adding antique furniture and decorative pieces can lend a whimsical appeal to the storage space. Installing chandelier lighting highlights the architectural structure and enhances the visual appeal of vintage wine cellars.  
One of the defining features of a vintage wine cellar is the utilization of dark-toned wood and metal racking systems, evoking a sense of timeless elegance and sophistication. These materials provide a classic aesthetic and contribute to the ideal storage environment for wines, promoting the preservation of their quality and flavor.  
In adherence to traditional wine storage practices, minimal to no natural light is allowed to filter into vintage wine cellars. This deliberate design choice aims to protect the wines from light exposure, maintaining their integrity and preventing potential deterioration of taste and aroma. 
Mahogany: A Popular Choice for Custom Wine Cellar Vintage Design

 
When aiming for a vintage-styled wine cellar, using mahogany as the primary material is highly recommended by wine cellar designers, and for good reason. Beyond its rustic yet elegant appearance that exudes sophistication, mahogany possesses qualities that make it an exemplary choice for creating an old-world charm within space.  
The appearance of mahogany is immediately captivating, boasting a distinctively warm and inviting look characterized by its reddish-pink hue that matures gracefully over time. Its grain pattern uniquely deflects ambient light, resulting in a deep, rich glow that enhances the overall ambiance of the vintage wine cellar, creating a sense of timeless allure.  
In addition to its visual appeal, mahogany is prized for its durability, a crucial factor in wine cellar construction. Renowned for its strength and resilience, this hardwood is resistant to dents and dings, ensuring the wine cellar remains pristine and enduring even with regular use and maintenance, making it a reliable choice for long-term enjoyment.  
The moisture and decay resistance of mahogany further contributes to the longevity of the wine cellar. Its ability to withstand environmental factors and fluctuations in humidity positions mahogany as an ideal material for preserving the structural integrity of the vintage wine cellar. Its favorable staining characteristics also allow for superb finishing, maintaining its aesthetic appeal and quality without compromise. 
Achieve Your Ideal Wine Storage Solution with Custom Wine Cellars Los Angeles

 
Crafting custom vintage wine cellars that seamlessly blend beauty and functionality for your home is effortless with the assistance of skilled professionals. Custom Wine Cellars Los Angeles offers comprehensive services across Greater LA, extending from Beverly Hills to Malibu.  
Rest assured, no matter your location within Los Angeles County, our professional services and top-notch products are readily available to cater to your needs. Contact us at (323) 825-9846 and commence the journey toward your ideal wine storage solution. 
Save