Expert-Recommended Wine Cellar Cooling Unit Manufacturers in Los Angeles, California
Our expert builders, here at Custom Wine Cellars Los Angeles, have a wide range of experiences in constructing various wine storage facilities for homes and businesses in California. All the storage structures that we have built are made to last and function efficiently. In line with creating dependable wine rooms, we make sure that in all our projects we only install cooling units from the most trusted HVAC manufacturers. 
Proper Wine Storage Requires a Refrigeration System Specifically Designed for Cellars
Wine, unlike other beverages, can easily spoil and lose its flavor when stored outside of the recommended temperature and humidity levels. Wine develops an awful taste – either astringent or wet cardboard-like flavor – when it is kept in a room that is too hot, too cold or worse, one that constantly fluctuates. In Los Angeles, it is extra challenging to be a wine collector because of the inferno-like climate that we have.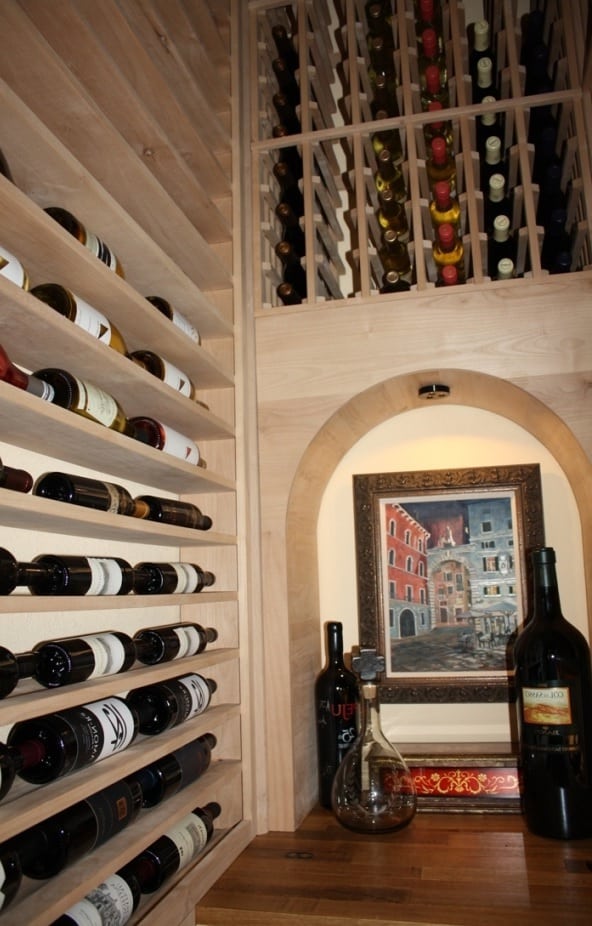 Wine cellars are a type of refrigerated storage room built specifically for aging wines and protecting them from spoilage. If you own only one or two bottles, a wine cellar would probably be impractical to invest in. But, if you own or plan to collect large quantities of wine, you should have a custom wine cellar built! If you're in the wine selling industry, the construction of a dependable commercial wine cellar is a wise investment for your business.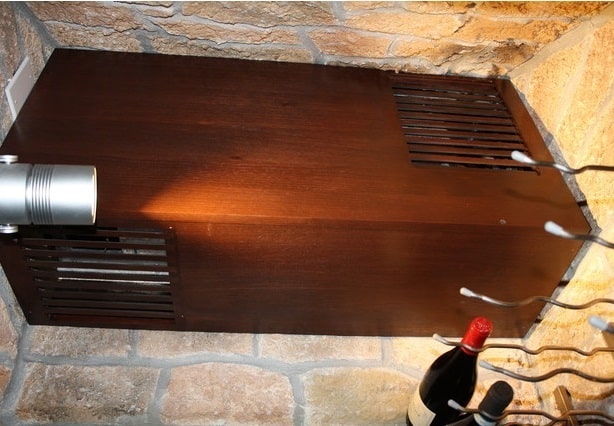 Wine needs to be kept at the ideal storage temperature and humidity level. This is why all functional custom wine cellars need to have a dependable HVAC system installed. Regular air conditioning units or a kitchen refrigerator will not do, because they are not built to meet the specific storage requirements of wine. Only cellar cooling units should be installed in a wine storage structure.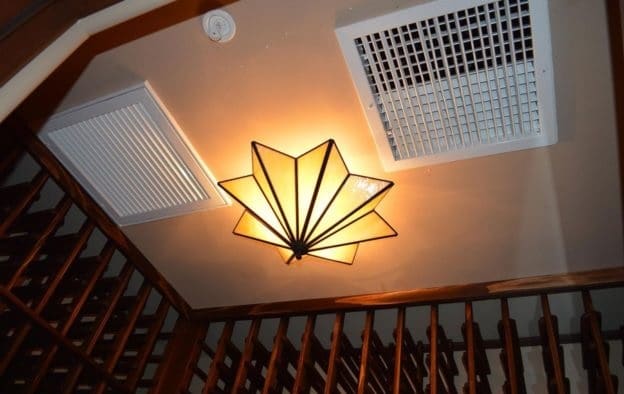 In the olden times, winemakers stored wines in caves and underground places because these areas are naturally cold and moist. In our time today, builders construct wine cellars that can mimic the environment in those caves and underground places. Manufacturers of wine cellar refrigeration systems build units that are capable of providing and maintaining the climate inside wine rooms at a temperature range of 50 to 55 degrees Fahrenheit with a relative humidity of 50% to 60%.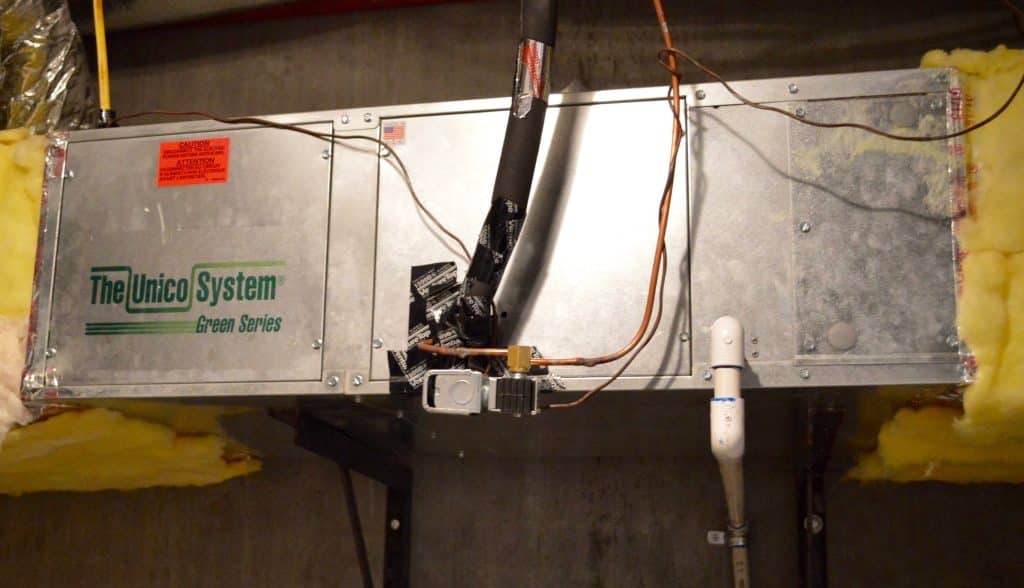 Will Any Type of Cooling Unit Do for Your Wine Cellar?
Definitely not! Wine cellars differ in requirements depending on a variety of factors, such as the size of the facility, bottle capacity, and climate of the location. The right cooling unit for your wine cellar should meet your storage structure's unique requirements.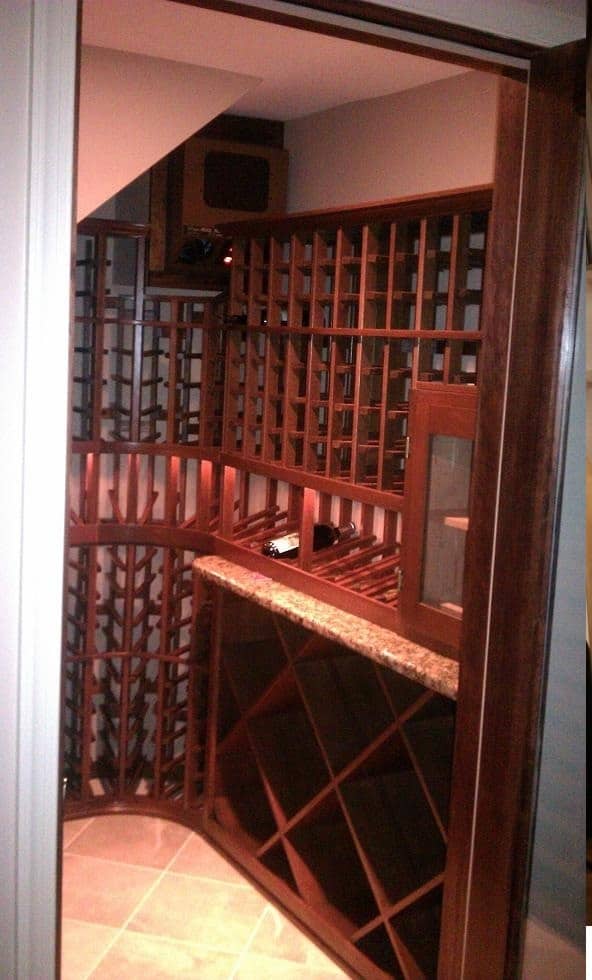 An HVAC specialist can help you determine the most appropriate refrigeration system for your cellar. A professional cooling technician will assess your cellar thoroughly for its storage needs. Once the assessment is completed, the best cooling equipment for your cellar can be determined.
Contact our specialists today, so that they can get you in touch with the most trusted wine cellar cooling experts in your area. Click here!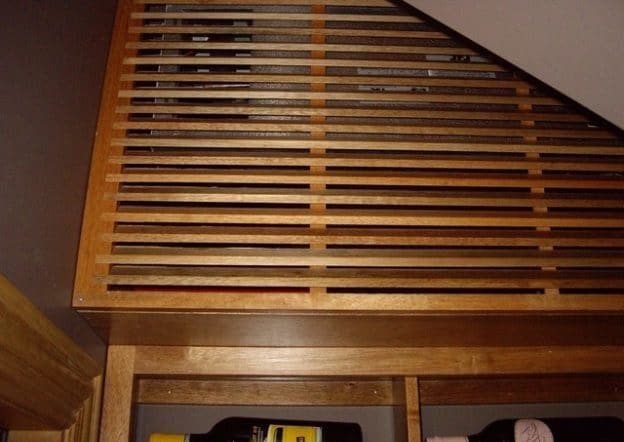 The Different Types of Wine Cellar Refrigeration Systems
There are various kinds of cooling systems for wine cellars. Each kind has its own pros and cons.
To learn more about the three basic types of wine cellar refrigeration systems, click here!
Top Manufacturers of High-Grade Wine Cellar Cooling Units
You will find that there is a plethora of wine cellar cooling unit brands on the market. We, at Custom Wine Cellars Los Angeles, recommend purchasing HVAC systems from any one of our three most trusted manufacturers:
1. US Cellar Systems
US Cellar Systems is one of the leading HVAC unit manufacturers in California. They are well-known for their customizable cooling systems. The flexibility of their refrigeration systems is the reason why they are the top choice when it comes to storage facilities that have odd dimensions or irregular shapes. This company offers various kinds of HVAC equipment, including units that can fit hard-to-reach areas.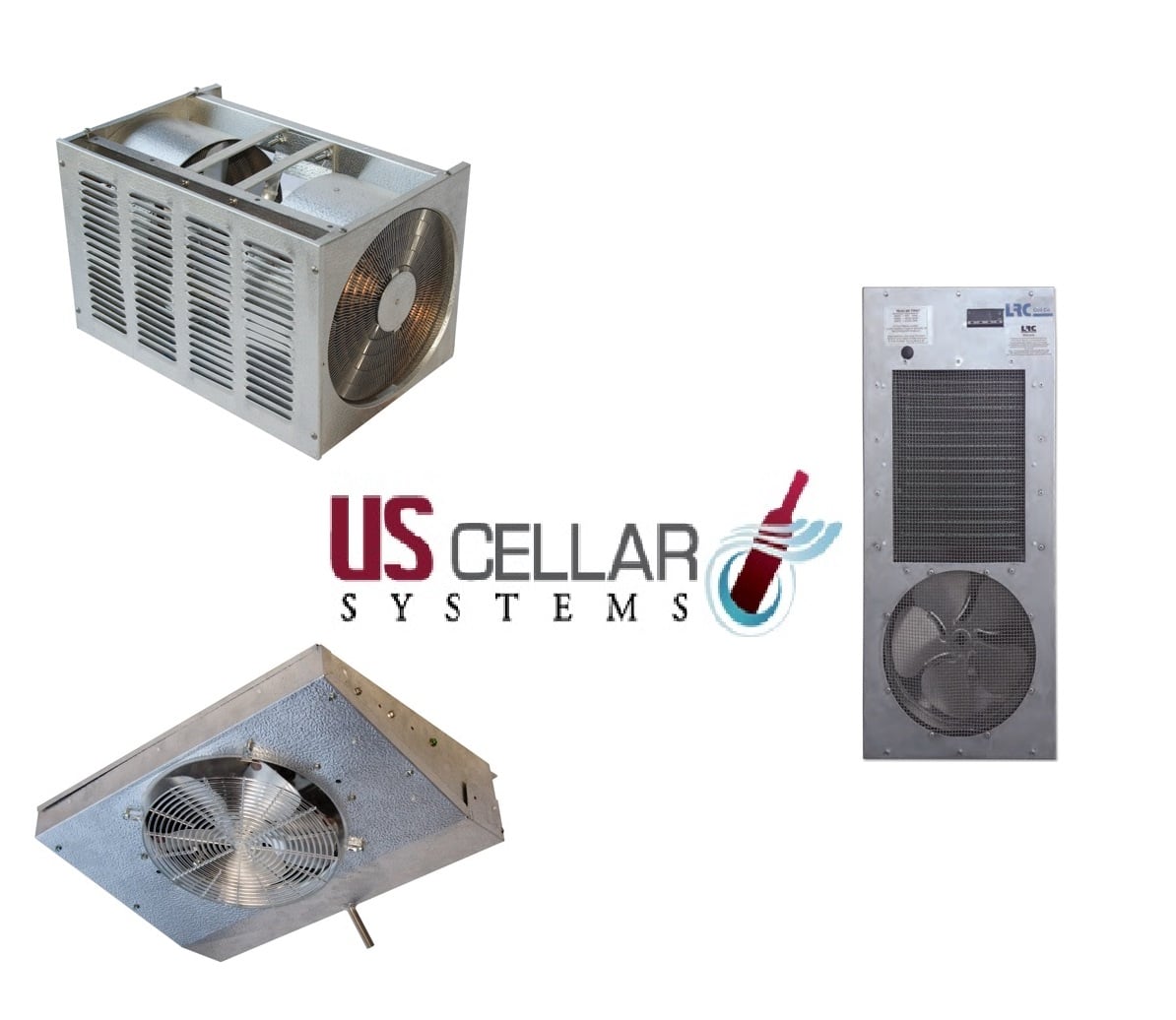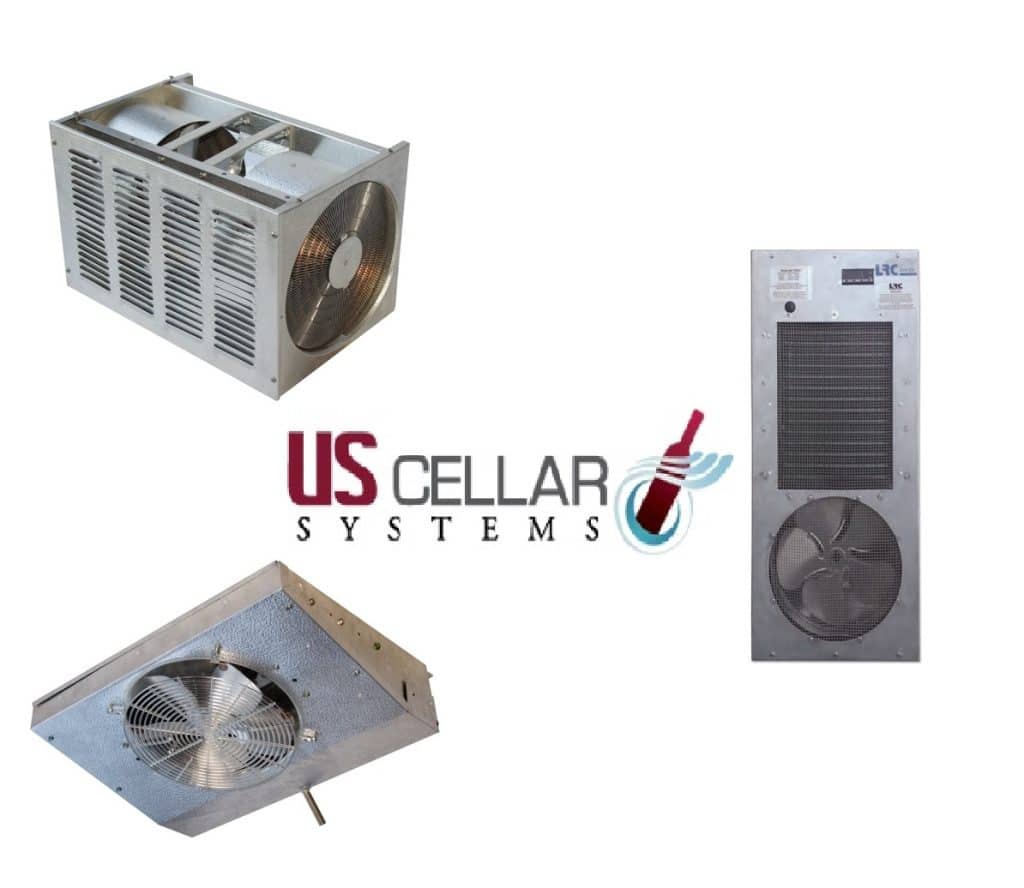 2. CellarPro
CellarPro is one of the most trusted cellar refrigeration companies that offer a vast array of HVAC units for both big and small wine storage structures. They manufacture refrigeration systems for very small spaces, like a 200 cubic feet wine cabinet. They also have cooling systems for giant cellars, like those wine rooms that measure up to 2,500 cubic feet.
Cooling units from CellarPro are a top choice among HVAC professionals because these systems are among the quietest in the industry. CellarPro also offers refrigeration systems that have built-in humidity control features.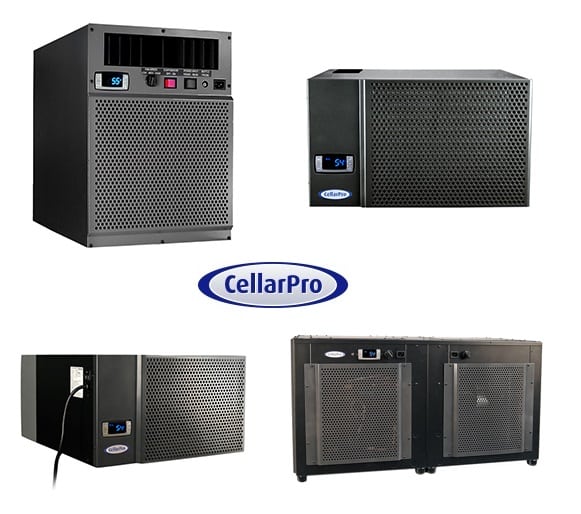 3. WhisperKool
Our experts highly recommend products from WhisperKool because their refrigeration units are known for robust power and efficient cooling. The HVAC systems that WhisperKool manufactures are ideal for storage facilities in warmer climates, like ours in Los Angeles.
WhisperKool takes pride in building refrigeration units that have a built-in humidity management system. This control feature automatically adjusts the climate inside the cellar. Whenever the equipment detects changes in temperature and humidity, this feature raises or lowers the temperature and humidity accordingly.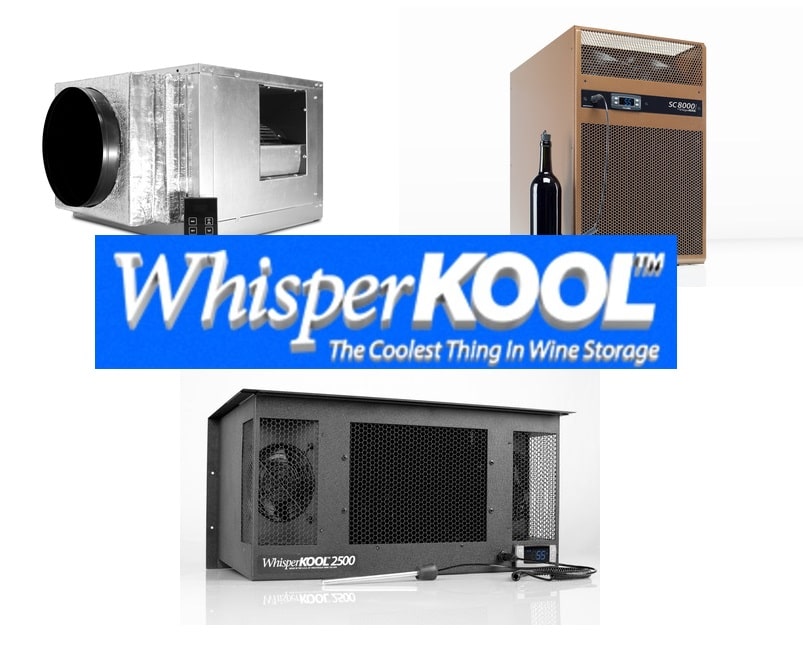 Build Your Dream Custom Wine Cellar! Hire an Expert Builder!
Are you a homeowner that wants to own a residential wine cellar? Or, are you an entrepreneur that wants to invest in a commercial wine cellar for your business? Whether it's a small or huge project, we can help you make your dreams true! Together with our partners in the industry, we can help you construct a durable, functional, and aesthetically appealing wine storage structure with a dependable cooling unit installed.
Consult with our experts today, and we'll give you a FREE 3D drawing of your dream custom wine cellar. Contact our team of designers now! Call us at (323) 825-9846!