Pacific Palisades Custom Wine Cellars Los Angeles Builders Project
Custom Wine Cellar Design – Los Angeles Pacific Palisades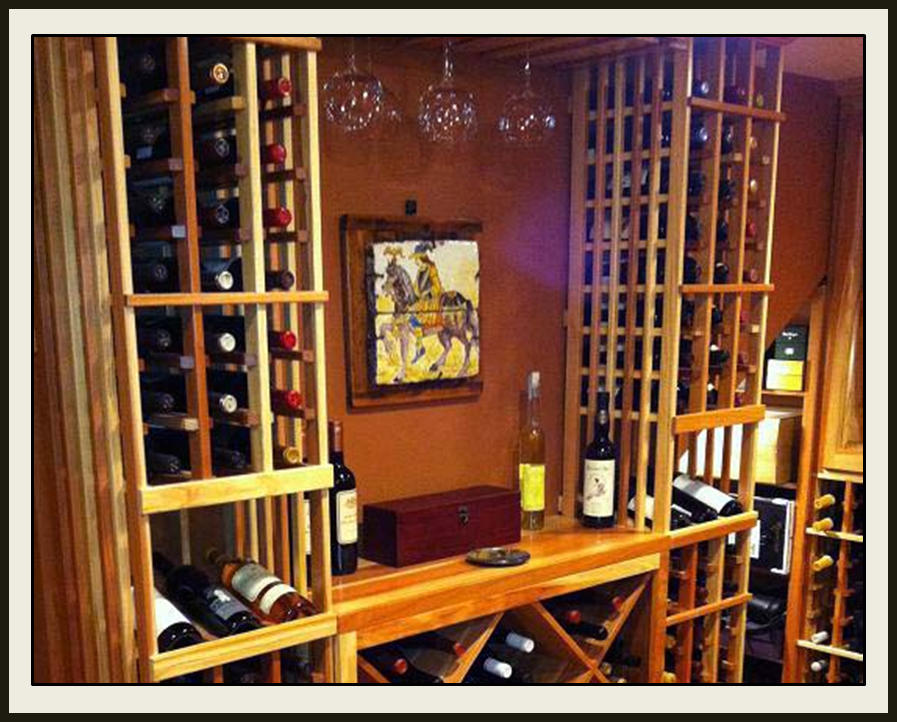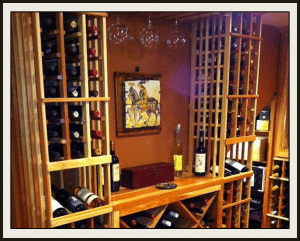 This Custom Wine Cellar design created a dedicated room for the entertainer who likes to share their passion with friend and family. With a total capacity of over 1,300 wine bottle of various types this wine room has a little of everything. The design made great use of various forms of wine storage styles including diamond bins for large bulk wine batches as well as horizontal displays showcasing preferred vintage wines.
The central wine tasting area is a display wine tasting area with hanging stemware, complementing this are elegant and functional high reveal wine display rows which add clever manageability to the wine stored in the wine racks.
Wine Cooling Units – Climate Controlled Wine Cellar
The wine cooling unit used in this project is an efficient rack mounted split system air cooled unit. This style of unit is hidden from view behind louvered grills and was supplied for this job by Wine Cellar Refrigeration Systems.com who a local California based manufacturer of specialized refrigeration systems for residential and commercial custom wine cellars.
For a complete tour of this Custom Wine Cellars Los Angeles job visit http://www.winecellarsbycoastal.com/.
For help with wine cellar refrigeration and complete home HVAC Air Conditioning call AC Cool +1 (800) 940 7821
Save